Artichoke Dip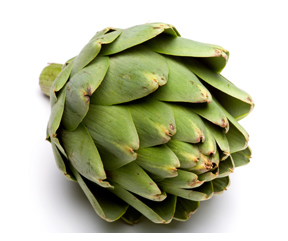 Ingredients
1 14 oz can artichoke hearts (or pieces), in water
2/3 cup mayonnaise
1/3 cup sour cream
2 garlic cloves, peeled and minced
1 cup grated parmesan
1/4 cup (approx) sliced almonds
Directions
Preheat the oven to 325.
Drain the artichoke hearts, and cut into pieces. Combine with
remaining ingredients except the almonds.. Place in ovenproof
casserole dish, and cover with almonds.
Bake for 40 minutes. Serve warm with French bread, crackers, tortilla
chips, etc.
NOTE: If you can only get marinated artichoke hearts, rinse/soak them
thoroughly to removed the marinade.
Serves 4